Released Aug 03, 2011



It's free!

Woolcraft Lite - free

A smaller version of Woolcraft. It has however it's own levels! So even if you already got the full version, this one is also for you.

12 unique levels: 6 tutorial levels, 2 easy ones, 2 hard and finally 2 nice levels with the Black Sheep (hard too).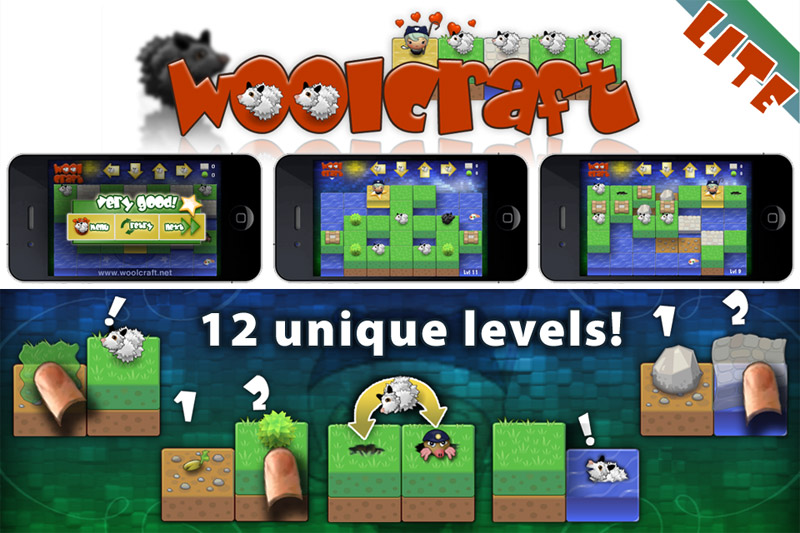 Full version vs Lite version - FREE!
| | | |
| --- | --- | --- |
| | | |
| Version | Full | Lite |
| Unique levels | YES | YES! |
| No of levels | 300 + 2000 | 12 |
| Tutorial | YES | YES |
| Easy levels | Many! | 2 |
| Hard levels | Many! | 4 |
| All puzzle elements | YES | All - except bubbles and raft |
| Level Editor | YES | No |
| User created levels | YES | No |
| Secret levels | YES | No |
| OpenFeint | YES | No |
| Achievements | YES | No |
| Leaderboard | YES | No |