Woolcraft, an iphone and ipad app store game


The cutest sheep in the world are lost and the owner misses her beloved ones! Its up to you to guide the sheep with logic, digging and crafting... Woolcraft app store game is loved by people from all over the world. To save all those cute sheep, you need to think really hard in the tougher levels.


Tons of levels!

In the beginning there are 60 tutorial levels (even the smallest kids loves those) and there are
over 300 levels for you to solve + over 2000 user created levels!

Its a perfect game when you have time to kill.



App store game screenshots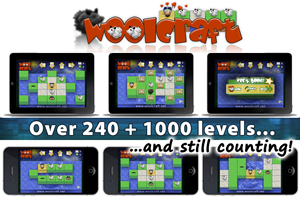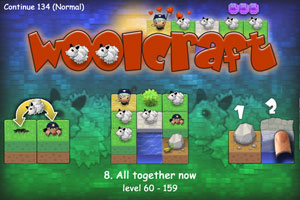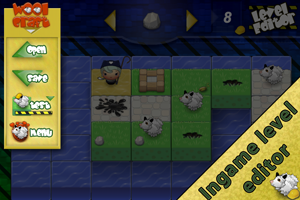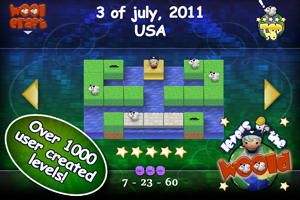 App store game movies


Gametrailer version 1.1.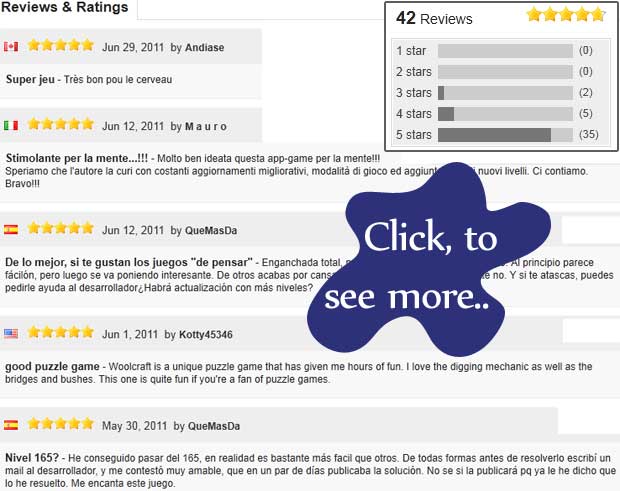 Woolcraft pictures?
Read and print Woolcraft tips (pdf)
Get Woolcraft at itunes.apple.com







What others say

"In the last year, the PC game MineCraft has garnered a lot of attention for allowing players to create huge structures and worlds, by mining resources from its graphically old-school, grid-based world. Woolcraft utilizes a similar idea, but in a grid puzzler in which you're tasked with returning sheep to their owner."

www.appolicious.com
Read more reviews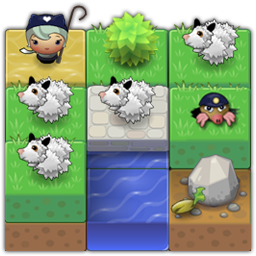 News



Follow us on Twitter and Facebook.






Contact

Contact me at any time!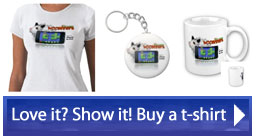 Woolcraft
The goal
The main goal is to guide the sheep to the shepherd.




OpenFeint
Achivements and Leaderboard makes it all so much more fun.



Gameplay
Its up to you to solve how to guide the sheep (can be one up to four) to the shepherd.
You can guide the sheep in any direction; North, South, West and East.





But Woolcraft is also a logic puzzle game with a world you can interact with.



To safety guide the sheep you can dig away all blocks of grass. You can't however dig a block of grass if its occopied by, for example a sheep.

When you dig, you sometimes find a big stone:
With the stone you can craft a bridge and place it over a block of water.





You can also find a seed. If you plant it on a block of grass you have "crafted" a bush!
The sheep in the game really loves bushes - its delicious they think.





Tip: If you have picked a seed you will by default plant a bush on the grass blocks.
You can disable that behaviour by touching the Bridge/Bush counter on the top right.



The cute sheep


They will all keep going in the same direction that you decide.

They only stops when they:
- reach the end of screen
- come to the end of the playing area in the specific level
- come to a removed block of grass or a Blocker
- find something to eat
- have a another sheep in front of them

They will die (oh-nooo) if they:
- hit the water
- are forced to stand on the same block with an other sheep

...but have no fear - the sheep arent real sheep.

There are also no time limits in the game and you can retry
the levels over and over again.



Mr Mole

In some levels we have Mr Mole. You will know he is there if you see two holes.

Mr Mole does not like when other (read sheep) jumps on one of his holes. If they do he will come up (really quick) from the dark and knock the guilty ones high up in the air.

But, this is funny, they always land on the other hole... and after that they will continue in the same direction as nothing have ever happend.



The shepherd
With the shepherd you can order the sheep speed (normal or max).
- This does not effect gameplay.



The fish
The mission for the fish is to look cute. Yes, thats all...



The waves
Hey, they are just normal waves. You know, there is water in the game so waves are therefore natural.
But did you know that you can tap the water?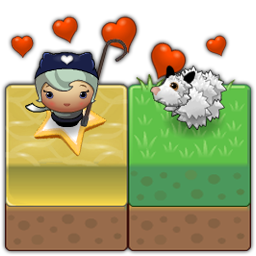 The goal
The goal is simple. Just save the sheep so you can go to the next level.

Read and print Woolcraft tips


The levels
There are over 240 levels in the game and those are grouped into:

Tutorials: Very easy ones but a good start to learn. Some needs a "little" thinking actually.

If you have small kids around, let them play those. They will love it!

Normal levels: "All of them" Some levels is easy to solve but not all...

Not so easy levels: Some of those are not so easy to solve... To make it a little harder
Mr Mole has been hidden...

The Black Sheep: Some levels with the one who does not listen so good...




Secret levels: Its up to you to find out how to find them...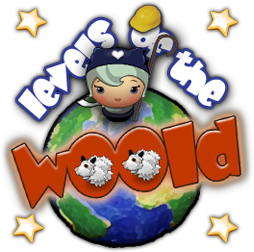 Levels of the Woold:
Here you always find the 50 latest user created levels and top 50 from players around the world.